ALx DVD Box Art & Booklet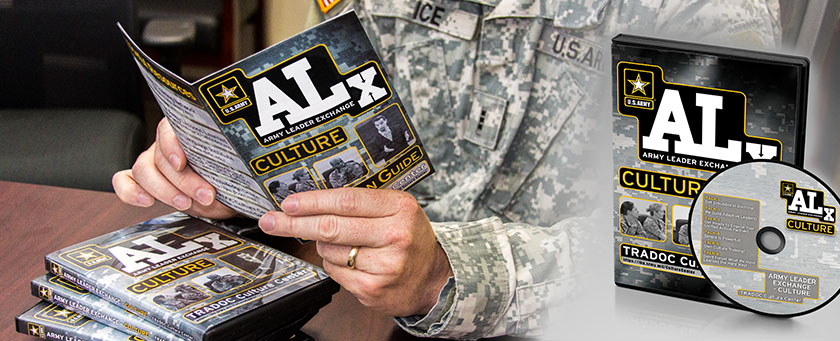 Project Details:
The TRADOC Culture Center needed packaging artwork and a booklet insert for a video project called "Army Leader Exchange" that was completed by Tipping Point Solutions. I was tasked with meeting the short deadline for a VIP briefing where DVDs would be given away.
Solution:
I created DVD boxed artwork that fit the style of "ARMY" while highlighting some of the TCC instructors on the front cover. The back cover and disk artwork consisted of a list of all the DVD content. The 8-page booklet fit inside of the DVD case. Six QR codes linked to YouTube videos of the content, so soldiers could use a smart phone or tablet to view the video content.
Used Adobe Photoshop, Illustrator, and InDesign in the creation of this product
Used photography skills to create original product marking imagery using a Canon 5D Mark III and a Canon 480 Speed Light
Maintained model release forms
Project Significance:
Using Adobe applications to create marketing images can be effective, but it can also be very time consuming. For this project, is was more efficient to use my professional photographic skills to create marketing imagery. Photos on the front cover were also original images.